How To Prepare Your Vehicle For Ro-Ro Shipments
Roll-on, roll-off (Ro-Ro) shipping is a mode of transport for vehicles of any dimension and weight like trucks, trailers, buses, construction vehicles such as graders, shovels, bulldozers, stone-crushers, mobile cranes but also container handling equipment such as forklifts, reach stackers, and new or 2nd hand passenger cars. Whether on wheels or tracks, all units are driven on the Roll on Roll off vessel (so-called PCTC – Pure Car Truck Carrier) and firmly lashed & secured on board. The unit is not moved during the voyage, and once it reaches its destination, it is driven off onto the terminal.
It's used by manufacturers, importers of new cars, and single vehicles for private customers. Cargo shipping International (CSI) offers Ro-Ro shipping on many routes worldwide, in ports accommodating Ro-Ro vessels. In Europe, Ro-Ro tonnage is primarily used for export shipments to countries across the globe and import of vehicles produced outside Europe.
It doesn't matter if you're shipping your family car, an RV, a heavy-duty truck, or a motorcycle. When it comes to Ro-Ro shipment, you should take specific preparatory steps for safe and timely vehicular transport.
Here is how you can prepare your car or any other vehicle for RoRo Shipments.
Ensure your vehicle is empty.
Two vehicle shipping inspections are typically performed at the origin and the other at the destination. Preferably both you and your surveyor representative should be present to confirm and sign the condition report with the terminal/stevedore on delivery in the port of loading and upon receipt in the port of discharge.
Conduct a thorough inspection yourself beforehand. Clean the inside of your car, remove personal accessories and valuables, disconnect your alarm systems. It's best to note existing scratches and scraps to make a before-and-after comparison. But make sure to have your vehicle insured adequately, for which CSI can guide you.
Remove all goods from the vehicle.
There are several conditions and limitations for shipping your vehicle Ro-Ro from the Netherlands. The main one includes not keeping any goods inside the car. This is why clients need to make sure they remove the following from their vehicles before shipping.
Un-mounted radios

CD or cassette decks

Car phones

Garage door openers, gate openers

Toll tag passes

Personal belongings (except standard vehicle items like a spare tire)

Non-permanent luggage

Exterior car covers, spare tires, grills, antennas
Check for leaking fluids
The vehicles need to be in working technical and driving condition with no more than ¼ full fuel tank. Clients are recommended to check their cars for any oil or water leaks properly.
Cars found with fluid leaks found during Ro-Ro transportation will not be loaded on-board the cargo vessel. The repair cost will be charged to your account.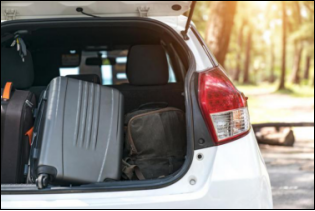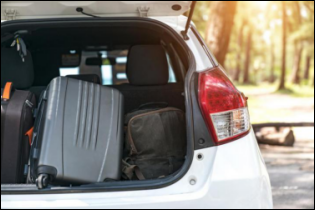 The tips mentioned above will help prevent any delays in shipment and any unexpected costs. To keep the process of Ro-Ro shipping simple, hire an international freight forwarding company like CSI.
CSI specializes in Ro-Ro shipments to the Middle and the Far East, Western, Eastern, and Southern Africa, and Central and South America. Our team is aware of all requirements regarding Ro-Ro shipments for trucks, buses, construction vehicles, motor homes, and passenger cars.
We even assist clients in customs formalities like RDW documentation and other paperwork to ensure your freight reaches its destination on time.
Our cargo and freight services include bulk-break, container, and project cargo transportation and air and ocean freight.
You can check out our shipping schedules here.