The Pros and Cons of LCL
According to IBM, container shipping forms a significant part of the global trade worth $20 trillion. When you buy something from a store, the chances are that it came on a ship.
Less Than Container Load, a.k.a. LCL, is ideal for consignments that don't fill an entire container. Before being transported, the LCL shipment has to be consolidated at a freight station. It's then carried to the port of origin's container yard and deconsolidated at the final destination. Cargo that has weight and quantity too low for freight rates to apply can also be carried via LCL.
How LCL Benefits Your Business
The businesses that can't afford or don't want to use intermediaries for cargo handling can benefit from LCL. It's also helpful if they have the means to pick and drop off cargo from the warehouse.
Cheap Delivery Appointments
LCL is such a popular shipping method because it offers quick delivery appointments. The cargo spends as much as five days at the port before it's deconsolidated. This way, consignees get enough time to book a delivery appointment without a fee.
Low Shipping Rates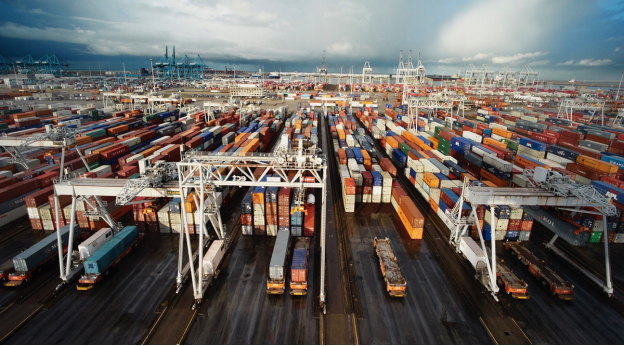 An LCL load is charged at a much lower rate than other container shipping services. Instead of weight, the volume-based storage space (cubic per meter) taken up by the shipment is charged. Typically, the cargo will be stored with loads of other companies transporting smaller shipments.
Reduced Inventory Management Cost
Smaller orders can be quickly shipped through LCL. This practical, logistical solution minimizes inventory management expenses. So, businesses have the freedom to allocate their resources in other areas.
Why LCL Shipping Might Not Be A Good Fit
Now that we've discussed the critical benefits of Less Than Container Shipping note that this shipping method has a few drawbacks.
Inspection Cost
Customs and similar agencies carefully examine containers shipped out of a country. It doesn't matter if the inspector examines one consignee's crate, box, or pallet. The entire container has to go through the inspection process. All the container consignees share the cost.
Shipping Delays
Although the actual transit time of LCL is the same as that of an FCL, you can expect some shipping delays in Less Than Container Loads. This usually takes about 1 or 2 days for the container to be fully processed and loaded.
However, it's hard to deny the benefits offered by LCL shipping. If you're looking for the best logistical solutions to your shipping needs, consider Cargo Shipping International. We are a leading international freight forwarding company based in Rotterdam. Our cargo and freight services include container shipping (LCL, FCL), RoRo shipping, and more.
Get in touch with us today!