Transporting goods from one part of the world to the other is a complex matter. From documentation to country import and export laws, you have to ensure you properly follow all regulations when conveying cargo.
That's why it's best to hire a leading international freight forwarding company like Cargo Shipping International (CSI) to ease your troubles. In 1984 the founders of CSI took their very first steps in the logistics services and today we have moved to the heart of Rotterdam; Netherlands.
We specialize in road transport, ocean and air freight and project cargo. Our cargo and freight services include air freight, ocean freight, Ro-Ro shipment, container shipment, and break-bulk transportation and project cargo services.
Here we will discuss our three most popular services.
Air Freight
CSI is an air-freight forwarding company partnering with Slade Air Netherlands (IATA member). We have more than 25 years' of expertise in air freight services .
We are in charge handling all processes from clients' storage to the final consignee destination. In essence we manage import and export of goods in an efficient manner.
Within 24 hours post request your air-freight shipment will be taken care of. A major perk we provide clients is in terms of overall cost of air transport. Our direct airline partners make it possible for you to enjoy sea freight-competitive rates.
Container Transport
We have a wide network of agents and shipping companies which work with us to offer you comprehensive container transport service. We assist clients with full container loads (FCL) as well as Less than Container Loads (LCL).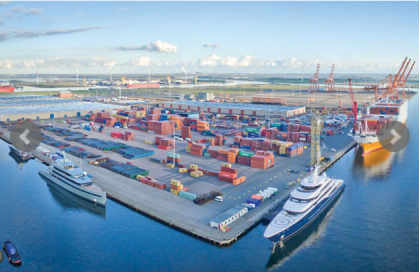 In regards to container shipping, each one must have a specific packing list detailing the contents inside. With our 30+ years of experience in the industry we help clients comply with strict rules for sea transportation.
We are more than happy to take care of all your documentation, organize the container position, and even guide you through the transport insurance procedure.
Ro-Ro Shipments
If you're looking for a reliable freight forwarding company to partner with you for Ro-Ro cargo, consider our services. We specialize in Ro-Ro shipments to various parts of the world including Western, Eastern and Southern Africa, the Middle and Far East, and Central and South America.
In addition to these destinations we also assist you with transportation to other places too.
We're experienced in handling complex loads such as caravans, construction vehicle, motor homes, trucks, tractors and passenger cars.
No matter which corner of the globe you want to transport vehicles to, we are aware of all requirements concerning Ro-Ro shipments.
Upon request, we also collect your goods and assist in customs formalities like RDW documentation (export declaration and indemnification).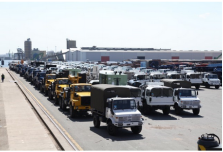 We consider it our duty to—no matter which mode of transportation you choose—ensure your freight reaches its destination on time, hassle-free.
To learn more about our schedules or services, simply call us at +31 (0)85 4894740.
We look forward to receiving your queries!